Pastor Jamie Tuttle
Pastor Jamie serves as Lead Pastor of Dwelling Place Church International. Born in Winston Salem, North Carolina, he was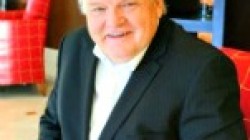 raised in a music- evangelism family. He started playing the drums for the family ministry at the young age of five and continued until he went to Emmanuel College in Franklin Springs, GA. While in college, he completed his Bachelor of Arts degree in Biblical Studies/Theology. Upon completion, he was led to move to Cleveland, TN, to participate in other music ministry avenues while pursuing his Master of Divinity degree with an emphasis on Marriage and Family at the Pentecostal Theological Seminary, Cleveland, TN.
In 1993, He married Pastor Judy Jacobs, and together as partners, they began serving the body of Christ through their ministry, His Song Ministries. With the Lord's blessings, His Song Ministries has become known around the world for touching countless lives. In addition to leading Dwelling Place Church International, Pastor Jamie also serves as CEO of His Song Ministries which includes Judy Jacobs International, His Song Music Group, and the International Institute of Mentoring.
Pastors Jamie and Judy have two daughters, Kaylee and Erica, who are involved in the youth and children's ministries of Dwelling Place Church International.
Pastor Judy Jacobs Tuttle
Pastor Judy serves as Co-Pastor of Dwelling Place Church International. Known as an inspiring, anointed woman of God, she proclaims the Good News of Jesus Christ and true worship in the demonstration of power and love. As the youngest of 12 siblings, she began her singing ministry at the age of eight years old.
She has been involved with many powerful ministries including: T.D. Jakes and The Potters House, Mega Fest, Benny Hinn Crusades, Dominion Camp Meetings with Rod Parsley, Christian Woman's Conferences, Trinity Broadcasting Network and many others facets of ministry. Her gift has given her the opportunity to travel to more than 30 countries sharing the gospel of Jesus Christ. Further extending the ministry, Pastor Judy has hosted annual global conferences through His Song Ministries.
Her personal passion is found in the International Institute of Mentoring program. Since 2004, she has mentored over 500 men, women, and young adults. This one-year program is designed to train, equip and impart to all who are driven in pursuing their purpose.
Pastor Judy has authored life changing, best–selling Christian books from Charisma House Publishing such as: Take It by Force, Stand Strong, and Don't Miss Your Moment. She has recorded eight solo albums, and her latest project, I Feel a Change, was released January 2011. She is married to Pastor Jamie Tuttle and together they have two daughters, Kaylee and Erica.